---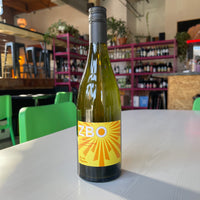 Brash Higgins Zibibbo
Winemaker: Brad Hickey
Appellation: McLaren Vale, South Australia, Australia
Grape Varieties: Grenache, Mataro
Two parcels of Grenache and Mataro from a Biodynamically farmed site at Yangarra Estate in the distinctive sandy soils of Blewitt Springs along the upper ridges of the eastern flank of McLaren Vale nearing the Adelaide Hills. The fruit was hand-picked on the same day, destemmed at the winery and co-fermented using wild yeast in an open fermenter for 2 weeks. The 2020 vintage was a warm one, but low yielding, and overall excellent quality. Yangarra's vineyard sits in the cooler Upper Sands part of Blewitt Springs. 15 months in trusty French puncheons further forged the fine red berry tones of Grenache (70%) with the savoury spice of Mataro (30%). 
'Pretty nose, floral and sweet fruited. Notes of tar, orange peel and spice from the Mataro co-mingles nicely with the lively, bright red fruited Grenache. Medium bodied the wine enters soft but pulls back subtly with with silky tannins from the thicker skinned Mataro. The 20 GR/M strikes a nice counterbalance between the openly fruity nature of Grenache and the darker, more brooding nature of Mataro.' – Brad Hickey, Vinitor, August 2, 2021.
In 2007, Brad Hickey met Nicole Thorpe. She had deep roots in McLaren Vale, where several generations of her family had worked to provide the local vineyards with much-needed water. He was a resolute wanderer, whose journey through food and drink had taken him from his home in Chicago, to Paris, to Portland, to New York City flourishing as head sommelier under 2 Star Michelin Chef David Bouley, and finally, to Australia, where he'd come to work his first vintage. After they met at the romantic Alma Hotel in McLaren Vale in 2007, Brad decided to stick around for awhile, was given the nickname "Brash" by the Aussie pruners that welcomed him to the land, and has been a fixture in the Australian wine scene ever since.
Nicole had a small vineyard herself, called Omensetter, which she planted in 1997 to Shiraz and Cabernet Sauvignon. By the time Brad arrived, the Vale was in the midst of a drought, and the entire region was suffering. But there was something special about this place, with its mineral-rich clay and active limestone beds, and the cooling breezes coming off of the Gulf of St Vincent just 5km away. In spite of the challenges, it was a great spot to grow grapes. As we now know, vines that suffer a bit often produce very good quality grapes. Once Nicole decided to invite Brad to get involved, the two of them rolled up their sleeves, tended the vines, and weathered the storm. Well, in this case, the lack of storms. 
Seeing how the Shiraz and Cabernet were hit the hardest by the drought, the pair began to investigate different grapes, which might fare better in the harsh conditions. Remembering a passing conversation with local legend Steve Pannell about the resilient Italian varietal Nero d'Avola that could be a good fit for the Vale, Brad and Nicole embarked on a journey that would take them all the way to Sicily, to see firsthand how the grape thrived in the hot and dry conditions of the island's ancient soils. There they met with some excellent, progressive producers using amphora to ferment and age their wines with fascinating results, like COS and Frank Cornelissen, and Brad's imagination was let loose.
Sicily felt a lot like home. And the Nero ignited something in the pair, so they grafted cuttings onto a half acre of their Shiraz vines on Omensetter (they now have 3 acres under vine). The next step was to find someone with the chops locally to make their amphora or clay pots. After a thorough search, they commissioned Adelaide based potter John Bennett to make them some 200 litre terracotta vessels from the local SA clay, much like the ones they'd seen and tasted from in Sicily. And just like that, their first wine, an estate grown amphora fermented Nero d'Avola, under the name "Brash Higgins" was born.
Their interest in little-known or outre varietals has grown since then to encompass Zibibbo, Cinsault and the grape Crystal. Their fascination with exploring fermentation techniques led to BLOOM, widely regarded as the closest any Australian winery has come to creating a local expression of methods associated with the famous, slow aged Vin Jaune wines of the Jura. Their commitment to looking after their vines and their land led them to pursue Australian Certified Organic certification, which Omensetter Vineyard and the Brash Higgins micro-winery received in 2017. Their love of food and living well has resulted in some truly legendary lunches, and a reputation for warmth and hospitality at the BH winery where they engage many visitors per year in detailed, intimate tastings.
Brash Higgins has grown from, and been shaped by, Brad & Nicole's passions -- for McLaren Vale, for their patch of dirt off of the Gulf, for grapes and varietals from the stalwart to the obscure, for pushing boundaries, for exploring every technique available to help make great wine, for art and beauty, for food and friends, and for each other. Brash Higgins seeks to capture the essence of McLaren Vale's sun and soil, the elusive characters of the fruit, and the whims of our own restless muse. In darkness lurks a chance.